Maharajas' Express Takes You to Admire the Palaces, Puppets and Folklore in the Majestic Rajasthan
Discover the Royal Abode of Palaces, Puppets and Folklores with Maharajas' Express
India is a perfect blend of vibrant culture and heritage. It is formed by different Indian traditions and endless rituals. The glorious land of India is considered as a home to various communities and has been blessed with various forms of art. Each of these marks the harmonic diversity of this wonderful nation.
In this blog, we will talk about the ancient and traditional art form of Rajasthan- puppetry, its origin and how it can be enjoyed through the journeys of Maharajas' Express.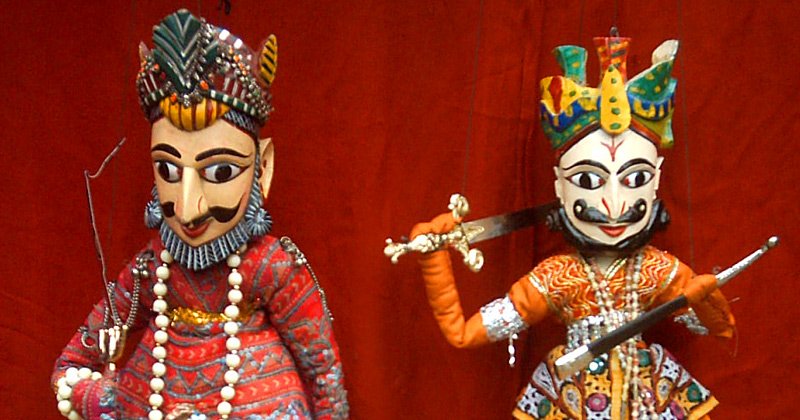 Kathputli Kala or Puppetry has been an essential part of India's rich heritage since ages. The unique art of puppetry has become popular in India through the princely state of Rajasthan. It is said that the most admired art of puppetry was formed by the Bhat community of Rajasthan, which was then spread throughout the country. A puppet, traditionally known as "Kathputli" has mentions in the ancient ballads and folklores of Rajasthan.
Having its origin in Rajasthan, the puppets are decently dressed, representing lavishness and are ornamented in sparkling outfits. Rajasthan is famous for its String puppets. With the changing of time, Rajasthan also started displaying puppets with fancy masks and rods that also gained much popularity.
During the shows, Puppeteers narrate tales of heroism, bravery and love. Any function or ceremony held in the villages of Rajasthan is considered incomplete without the colorful and lively puppets. Though technology has reached the land of Rajasthan, still this ancient art of puppetry is much admired and is famous in several parts of Rajasthan, keeping the tradition alive!
This enchanting land of Rajasthan is also known for housing numerous splendid forts and vibrant culture along with its eternal luxury draws tourists from all over the world. One of the leading luxury trains in India- Maharajas' Express provides royal majestic journeys to various parts of the state.
Guests can step back to the historical era of Rajputs in the Pink City-Jaipur or spot the tiger in the jungles of Ranthambore. The guests will get the opportunity to witness the traditional puppetry at the Hanwant Mahal, Jodhpur in Rajasthan through the Maharajas' Express.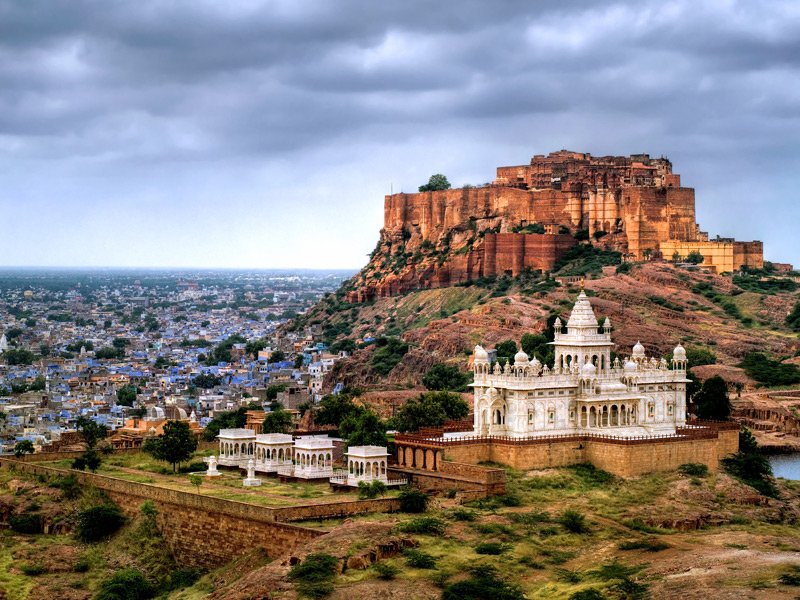 The train offers two royal journeys: The heritage of India and The Indian Splendor that will take the tourists to the lively city of Rajasthan-Jodhpur. In this royal city of Rajasthan, the guests can enjoy the colorful puppets with narration of folk-tales. They can also experience the history at Mehrangarh Fort.
This train is a perfect example of luxury and hospitality which is proved by the various awards and recognition it has assembled. The Maharajas' Express has bagged the World Travel Awards thrice. It provides its guests splendorous experience for which it has also been honoured with the Seven Stars luxury and hospitality award. The Maharajas' Express witness guests in large number from all around the world. Therefore, the luxury train invites tourists heartily to see colorful heritage, vibrant culture and every aspect of this beautiful land.