World's Leading Luxury Train In India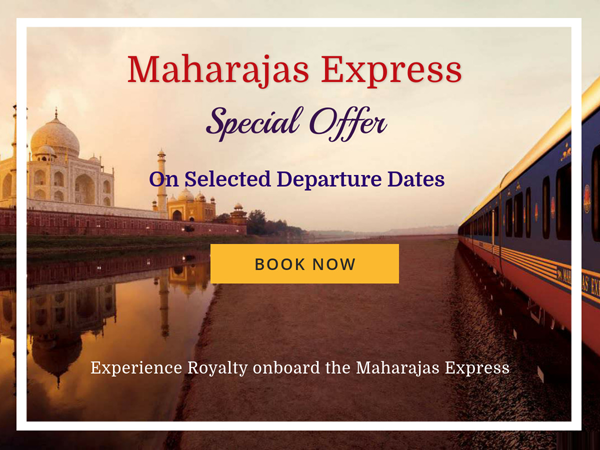 The Maharajas' Express train offer its guests the opportunity to explore the majestic Indian destinations through its 7 royal journeys:The Heritage of India, Treasures of India, Gems of India, The Indian Panorama and The Indian Splendor, The Southern Sojourn and The Southern Jewels while redefining luxury travel. These royal Journeys under Maharajas' Express train provide glimpses of the enriched culture and heritage of Incredible India.
Explore India while enjoying lavishness on the move on-board Maharajas' Express train. Feel pampered by availing the seamless services and royal Indian Hospitality. Amidst the majestic interiors with the influence of royal heritage you will step back to the royal bygone era.
Maharajas' Express has spacious cabins with captivating interiors and well equipped with modern amenities for the convenience of its guests. Courteous staff is present on-board to serve the guests with impeccable services 24x7 that let them carry fond memories to be cherished throughout life.
Maharajas' Express train provides opportunity to live a royal life for a week, which is an ultimate experience that is beyond imagination. Therefore, it should be included in every traveler's wish list.
Get a journey of Maharaja Express through themaharajaexpress.org, which is a user friendly portal and affiliated partner of this luxury train in India that allows easy browsing and hassle-free booking of Maharajas' Express train.