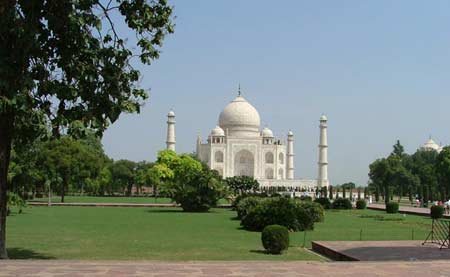 Disembark the train for a visit to Taj Mahal (UNESCO World Heritage Site), which is one of the Seven Wonders of the World.
Enjoy a Champanage breakfast at the top of Taj Khema and later return back to the Maharajas Express Train.
Enjoy a delicious lunch on-board, as it moves towards Gwalior.
Visit the splendid Gwalior Fort, Saas Bahu Temple and Jain Cave Sculptures or they can also choose to avail spa facilities at Usha Kiran Palace Hotel.
The lavish Jai Vilas Palace Museum. Enjoy your hi-tea in the palace compound.
Return back to the luxury train for an overnight stay.
Early morning the train leaves for Khajuraho to visit the magnificent temples of Madhya Pradesh.
Day Highlight
Visit to Taj Mahal. Champagne Breakfast at Taj Khema. Optional Spa Session. Sightseeing tour to Gwalior Fort and Jai Vilas Palace Museum. High-tea at Jai Vilas Palace, GwaliorEnquire Now