Maharajas Express Gift to Paralympics Stars Varun Bhati and Thangavelu Mariyappan
Current Indian sport's viral heroes are Varun Bhati and Thangavelu Mariyappan who won Bronze and Gold medals for the country in Paralympics conducted in Rio. Numerous organizations in India have come forward to appreciate them with various offers and gifts. IRCTC's Maharajas Express is also one among them.
On last Saturday, Mariyappan who is just 20 years old became the first sportsperson in India to win Paralympics Gold after jumping over 1.89m in men's high jump event. On the other hand, Varun made a jump at 1.86m mark and got Bronze for the country.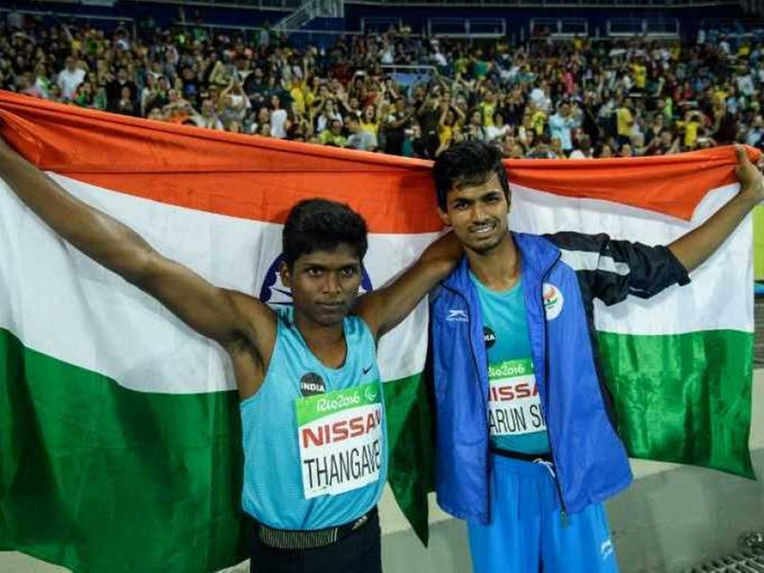 Read More: Maharajas Express: A Train Journey To Remember Forever
To appreciate this sports talent, IRCTC has offered sponsored trip for the heroes in the world's costliest train, Maharajas' Express. They have offered similar trips to Olympics winners PV Sindhu and Sakshi Malik. The same offer was also provided for Dipa Kamakar who missed the finals of Olympics in a small whisker.C
Maharajas' Express is a luxury train of IRCTC that takes you on a luxurious trip to various destinations in Rajasthan and surrounding areas. There are five different journeys offered by the train with varying time period and price. The cost of the trip varies from $3,850 to $22,700 based on the type of itinerary and type of cabin chosen.
To learn more about the booking and other related services of the train, get in touch with us.
Related News : Exclusive Offer of Maharajas' Express to Sakshi Malik on Light of Bronze Medal In Olympics