Maharajas Express Is the Winner of Seven Star Luxury Hospitality and Lifestyle Award
To further add to its list of accolades and awards, the Maharajas Express Train of Indian Railway Catering and Tourism Corporation won the 2016 award of Seven Star Luxury Hospitality and Lifestyle. The award ceremony was held at Marbella, Spain.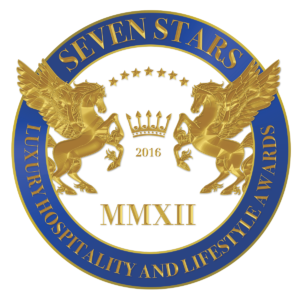 Maharajas Express can be rightfully claimed to be one of the world's most luxurious trains which is owned and operated by the IRCTC. This prestigious award was received by the Chairman and Managing Director of IRCTC Dr. A K Manocha in the category of Seven Star Experience sector.
As part of the award ceremony, Maharajas Express was presented with the 'Signum Virtutis' which is the seal of excellence, from the Seven Star lifestyle and hospitality awards at a gala event held at the Villa Padierna Hotel at Marbella.
Dr Manocha on receipt of this recognition on behalf of IRCTC and Maharajas Express Train said –"I am absolutely overjoyed to have received this prestigious award for our , which is the symbol of incredible grandeur, top star cuisine and unmatchable hospitality. This is also a testament to the international appeal of the train, which provides its guests with an experiential journey of the era bygone of imperial India."
Read More: Golden Triangle Tour By Maharajas' Express Luxury Train
The Maharajas Express is a 23-coach train that currently runs across five routes within the country, and offers a choice of 7 nights / 8 days and 3 nights / 4 days' journeys. The tour itinerary covers iconic tourist destinations within the country like Agra, Delhi, Jaipur, Udaipur, Ranthambore, Varanasi, Bikaner, Jodhpur, Khajuraho, Ajanta, Gwalior, and Lucknow.
The Maharajas Express began its inaugural journey first in 2010 and since then has been the recipient of the popular Leading Luxury Train of the World Travel Awards for 4 consecutive years since then. It is well in the league of luxury trains around the world with the likes of Royal Scotsman, the Eastern, and the Oriental Express train. Its fans suggest that the train is in fact a notch higher in several aspects than the previously mentioned predecessors of luxury trains in terms of the delectable menus on offer, the cabin hospitality experience, events and excursions organized for the guests.
The train is equipped with state-of-the-art facilities and services that can meet the luxurious needs fit for royals with in-room climate control features, two bars cum lounges within the train, spacious well-decorated cabins, water filtration plant on-board, two beautifully decorated Maharajas Express restaurants and a prompt team to cater to all the needs of the guests from across the world.
Also Read : Complete Guide of Maharaja Express Journey
Read more related articles of Maharajas Express: