Specialties of Each Itinerary of Maharajas' Express
Maharajas' Express has a world known recognition for handpicking every destination for its itinerary. This train focuses on explaining the essence and flavors of India as much as possible within a couple of days or little longer. To do so, the itineraries are specially designed to focus on iconic elements of the country.
Each itinerary is special and unique. Each itinerary has specialties that make it interesting and exclusive. The train provides seven different itineraries spanning different states and different destinations. In this article, we are going to explore in detail about the specialties of each journey of Maharajas' Express.
1. Heritage of India
As the name indicates, the tour covers most of the heritage sites of Rajasthan and surrounding region. Along with the heritage, the trip focuses on providing signature cuisine of the land with fresh produce. Apart from these, other specialties of this tour are
Exploring several monuments and caves like Ajanta, Mehrangarh Fort, Amer Fort and many others.
City tours and sightseeing trips at all destinations for enjoying all iconic activities
Watching tiger and other exotic animals from close quarters
Visit exclusive royal hotels for a lavish dining experience at various destinations
Entertainment activities like shopping, sound and light shows, spa treatment, market walk and others.
Relish as a local with urban activities like tuk-tuk ride, cultural performances and so on.
Enjoy an Arabian Night styled evening in the middle of the sand dune with local barbeque dinner and camel rides.
Enjoy blue-blood luxury elements like champagne breakfast overlooking Taj Mahal, Golfing and others.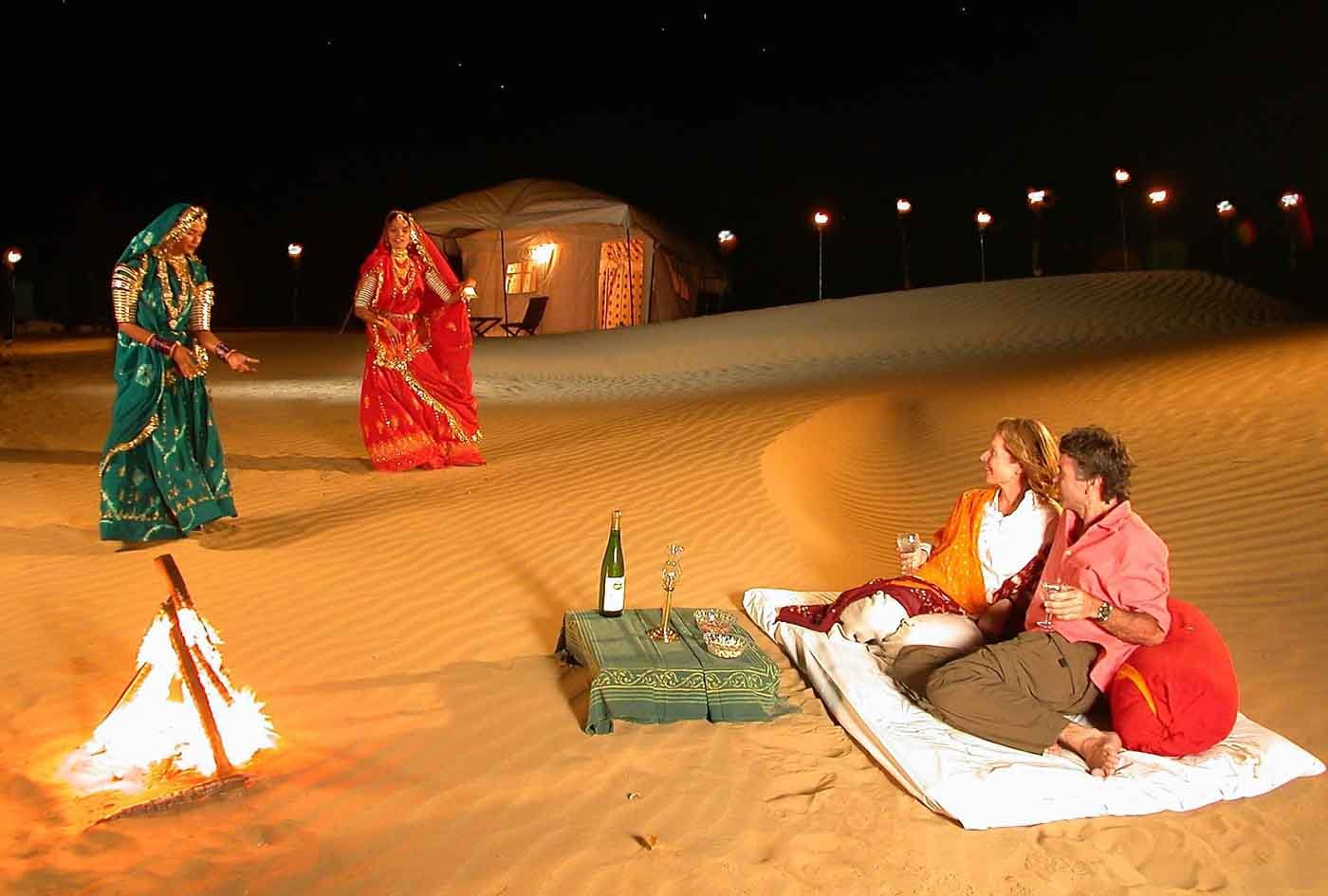 Related Itinerary : 8 Days – The Heritage of India
2. Treasures of India
This is a short trip, which covers the Golden Triangle Circuit along with the iconic Ranthambore National Park. This trip covers the iconic attractions of the country that will give you a crash course on the culture of the land in just three days. Specialties of this itinerary are
Royal welcome at the railway station, which includes traditional Indian red carpet welcome.
Sightseeing and city tour at all destinations covering important attractions like Taj Mahal, Agra Fort, Itmad-Ud-Daulah, City Palace, Amber fort and others.
Jungle excursion, spa treatment, Taj Show and other exclusive activities are included every now and then.
Numerous optional excursions are available to enable tourists to customize their trip.
Enough leisure time inside the train to enjoy amenities and attractions of the train.
Treasures of India takes an opportunity to provide the traditional royal style of vacation with activities that were enjoyed by kings of yesteryears like elephant rides, cultural programs, traditional spa treatments, meals at exclusive locations and so on.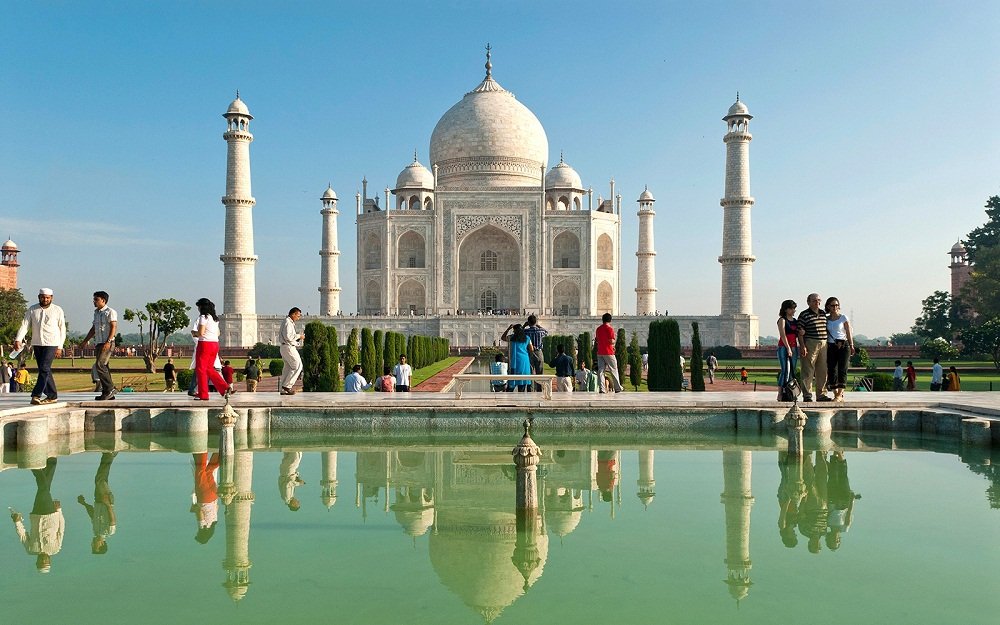 Related Itinerary : 4 Days – Treasures of India
3. Gems of India
This is the cliché Golden Triangle Circuit for those who love architectural beauty. Specialties of this tour are
Traditional welcome ceremony at the railway station
Sightseeing tour and city tour at every destination for enjoying all top-notch attractions of the Golden Triangle Circuit.
Enjoy the local cuisine of the land at lavishing hotels
Shopping tour to buy souvenirs
Luxury activities like golfing, private spa treatments and others.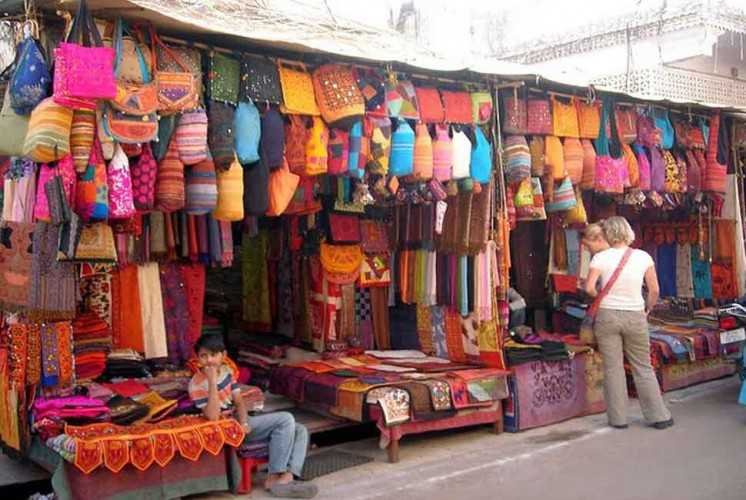 Read More : Enjoy the Culture and Heritage with Gems of India
Related Itinerary : 4 Days – Gems of India
4. Indian Panorama
This is one of the most opted itinerary of the train because of the diversity of activities available in this itinerary. This allows family vacations possible in Maharajas' Express even if each one of the family member has a unique taste and preference of vacation. Specialties of this itinerary are
This is one of the very few itineraries in the country to include off-beaten attractions like Orchha, Gwalior, Varanasi, Khajuraho, Lucknow and others. Most of these destinations cannot be scaled in any other luxury train or itinerary in the country.
City sightseeing, market tour, shopping tour and excursion are arranged at every destination enabling tourist to enjoy all monuments, attractions and sites.
Enjoy royal exotic activities like elephant polo match, tour through silk center, golfing, spa at exclusive hotels and others
Enjoy iconic elements of India like the Ganga Arti of Varanasi, Sex craving temples of Khajuraho and many others.
Enjoy local cuisine at special venues. If you are interested in the flavors of the land, you can buy spices from markets to try out the cuisine at your home.
This itinerary covers many ancient and modern temples, Buddhist religious sites and other pilgrim activities.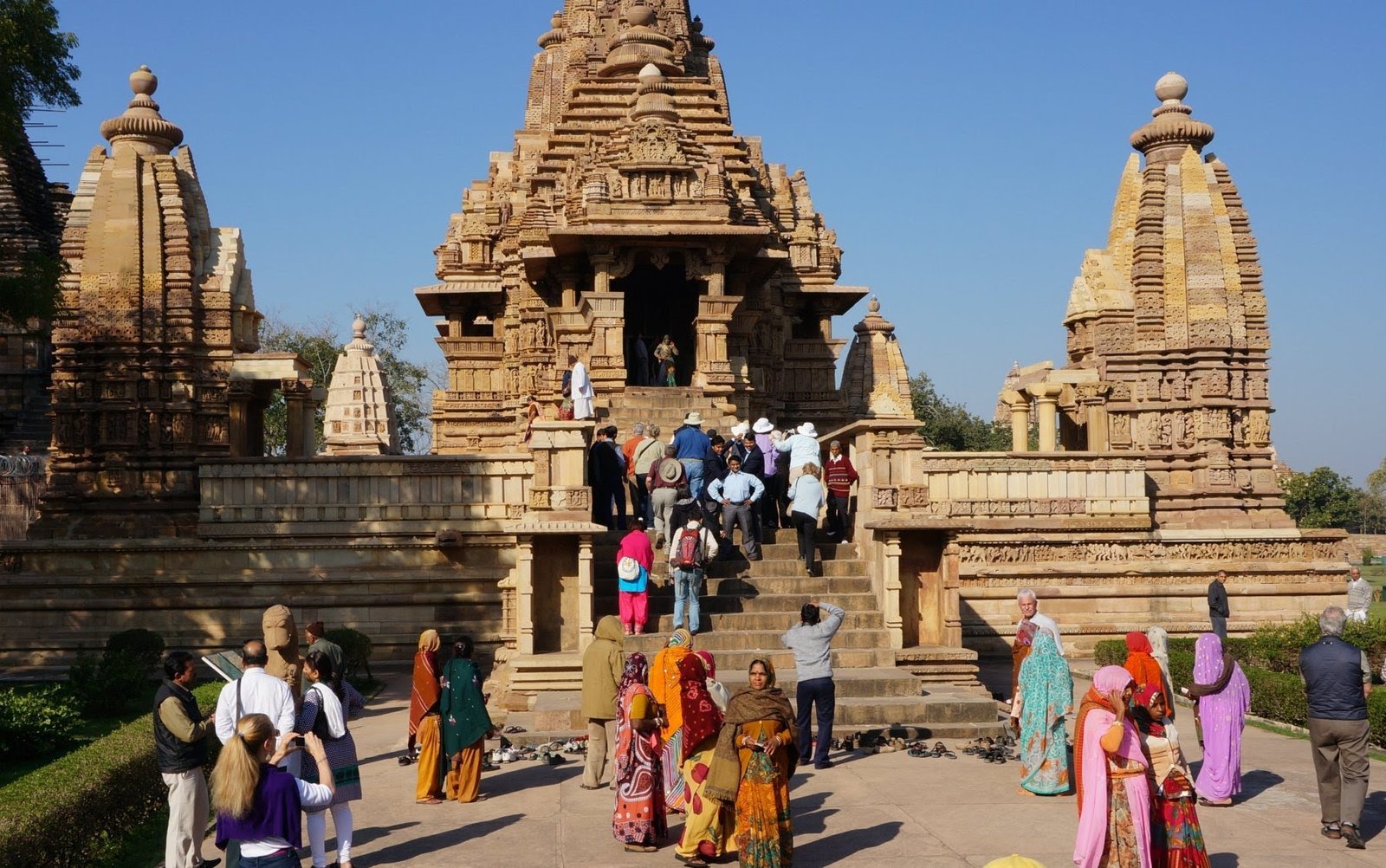 Related Itinerary : 8 Days – The Indian Panorama
5. Indian Splendor
This itinerary defines a new meaning to the culture of the land with historic attractions, folklore, exotic activities and many others. Top specialties of the itineraries are
Traditional Indian styled welcome at the railway station
Visit to numerous heritage sites, historic monuments, natural attractions and much more.
Wildlife attractions like game drive, royal elephant ride, sand dune safari and others.
Romantic activities like moonlight dinner in the middle of the sand dunes, sunset boating on Lake Pichola, Garden Palace lunch, royal cocktail party at Hanwant Mahal and others
Enjoy the culture of the land with puppet shows, light and sound show, cultural programs, walking tour and others.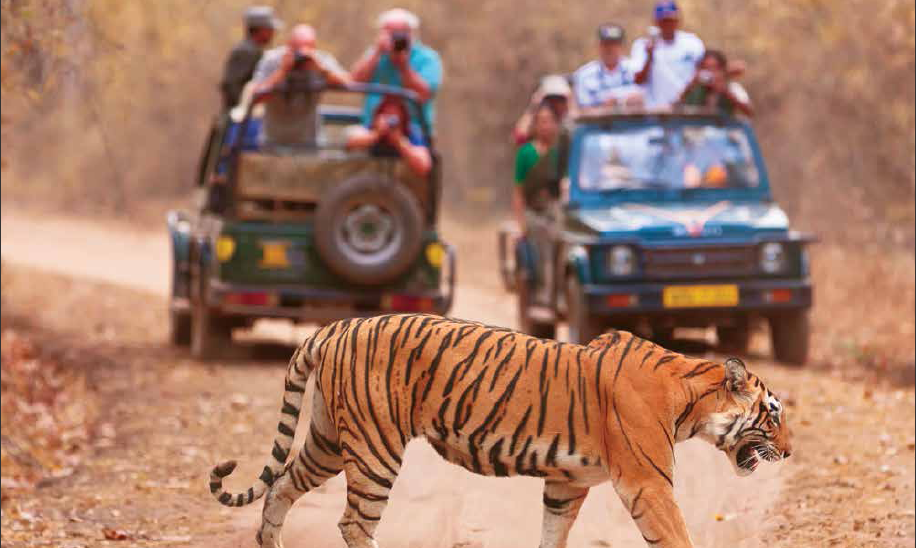 Related Itinerary : 8 Days – The Indian Splendor
6. Southern Jewels
This is one of the few itineraries of Indian luxury trains, which covers southern states like Tamil Nadu, Goa and others. Other specialties of this trip are
Visit to numerous heritage sites, iconic monuments and interesting attractions.
Enjoy an array of cuisine due to the diversity of landforms covered in the itinerary.
Enjoy the culture of the land with Henna art, sari draping, dhoti draping and others.
Visit to temple towns, heritage villages and others
Enjoy a European styled night in Goa with music, dance and booze.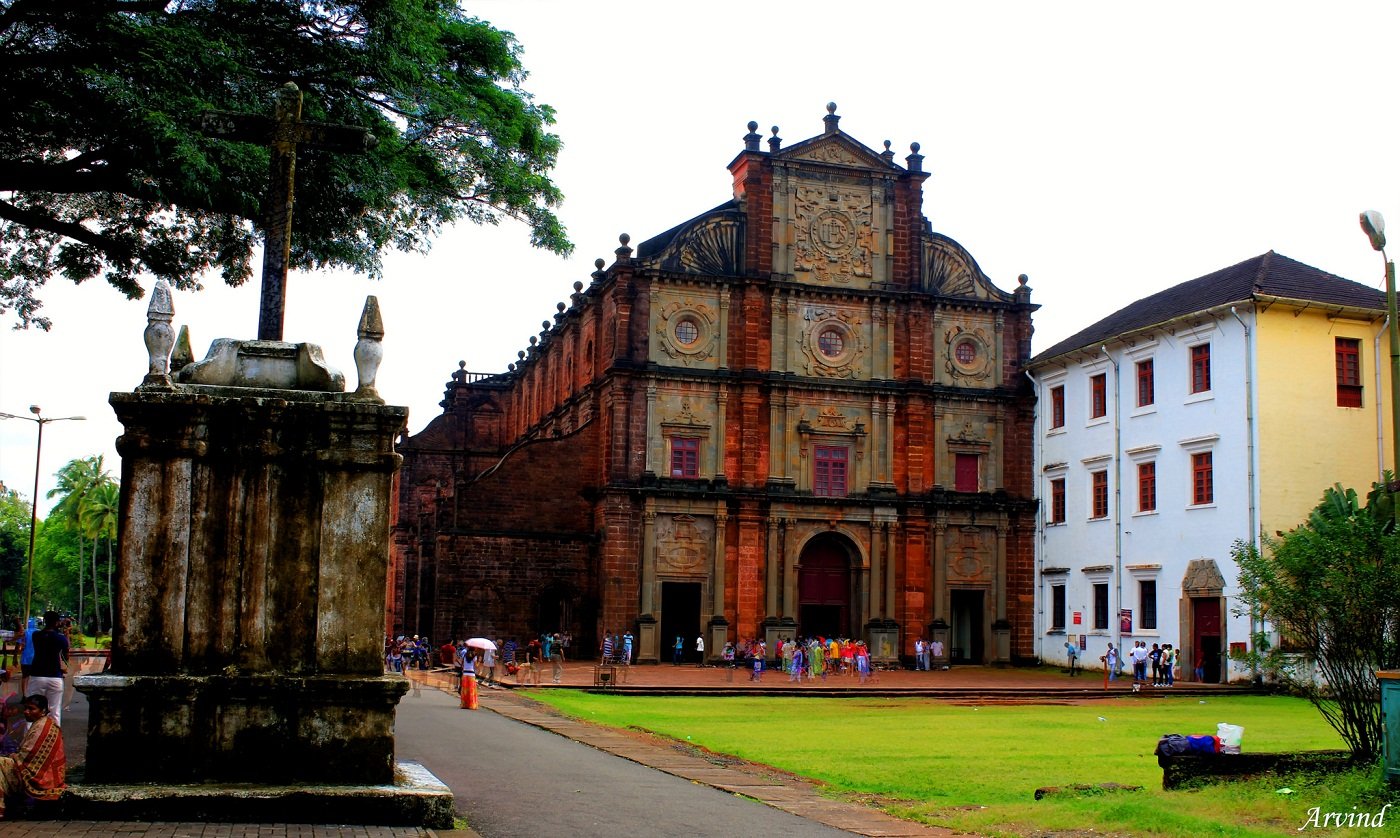 Related Itinerary : 8 Days – Southern Jewels
7. Southern Sojourn
This is another southern India itinerary, which includes special landforms of nature, interesting architecture and must more. This itinerary tries to cover every element of tourism linked with southern India. Top specialties of this trip are
Walking tour, city tour and excursions at every destination to enjoy all attractions and sightseeing spots of the land.
Visit heritage sites like Basilica of Bom Jesus, Hampi heritage site and others
Enjoy urban activities like snake boat race, houseboat ride, tourism village visit, fishing net exploration, tuk-tuk ride and others.
Enjoy a splendor night of European entertainment in Goa with music, dance and booze.
Special meals at exclusive restaurants and onboard.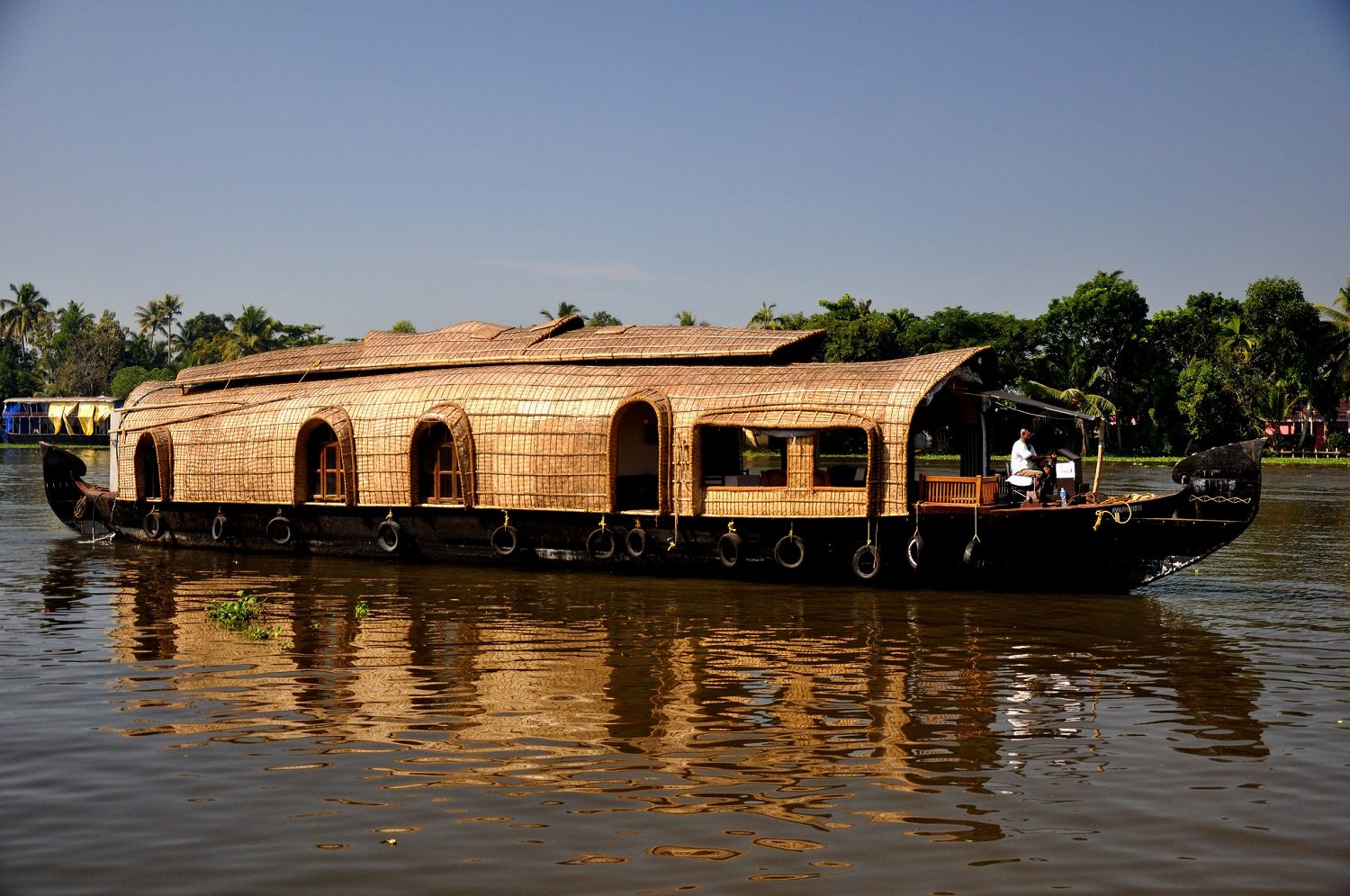 Also Read : A Complete Guide of South India Tour by Maharaja Express
Related Itinerary : 8 Days – The Southern Sojourn
Apart from these, each itinerary might be added with new optional tours every now and then. The uniqueness, royalty and entertainment are guaranteed throughout the vacation.
Wants to know More About: